Tour Program
Home
General
Information
Tour Program
Half-Day Tour
Date and Time : 09:00-14:00, November 19th(Sun.), 2023
Participation Fee : KRW 10,000 (USD 10)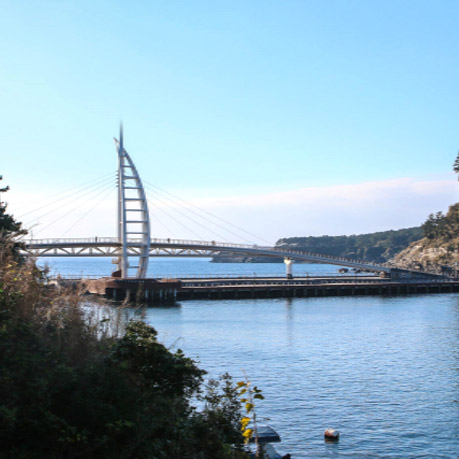 Saeyeongyo Bridge
09:00-10:30
This bridge connects Seogwipo Port and Saeseom Island. It was designed to look like a Teu, a traditional flat wooden boat of Jejudo Island. The bridge is lit up until 22:00, making it a popular trail at night. Furthermore, the view of the bridge and the sunset is spectacular when seen from Seogwipo Port, making it deal for taking pictures. Recently, a "Music Bench", which plays songs related to Seogwipo region, is being constructed, and expectations for the bridge are high.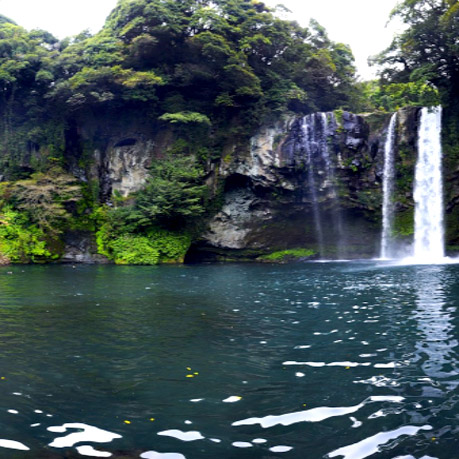 Cheonjiyeon Falls
10:30-11:30
At Cheonjiyeon Falls, white water falls from the rock cliff and make a thundering sound. It gets its name because it means "sky connected with land." It is 22m high and 12m wide, and the view and the sound that the waters create when they fall is magnificent.
Not only Elaeocarpus, which is designated as Natural Monument 163, but also a variety of temperate plants such as brambles, Psilotum nudum (L.) Griseb., Siebold's chinquapin, Shiny xylosma, and camellias grow in the valley near Cheonjiyeon Falls. It is also famous for the Natural Habitat for Giant Mottled Eels (Natural Monument 27), which are nocturnal.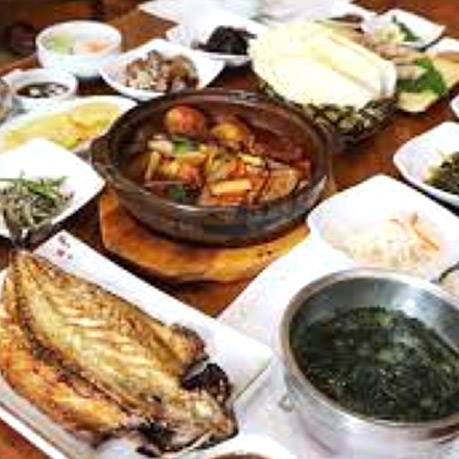 Lunch
12:00-13:20
Jeju Traditional Local Food.
Full-Day Tour
Date and Time : 09:00-16:00, November 24th(Fri), 2023
Participation Fee : KRW 20,000 (USD 20)
1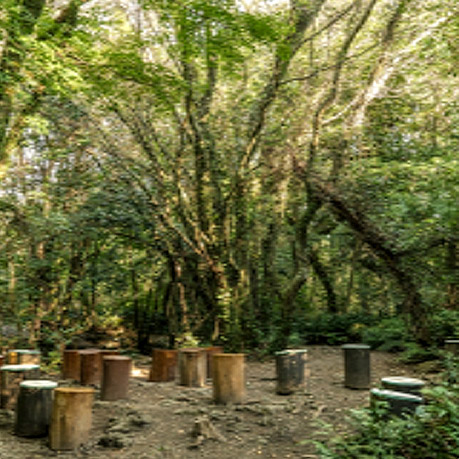 Jeju Gotjawal Provincial Park
09:00-10:20
The park has a total of five trails. Most of these paths are not paved, so it is important to wear comfortable shoes and clothing with long sleeves and long pants. Please note that visitors without proper clothing and footwear may be denied access to the park for their own safety.
As you walk along the trail, you can see a variety of plants, insects, birds, and so on, so you can fully experience what you cannot find in an urban environment. It is also fun to see not only animals and plants, but also various types of volcanic rocks, the basis for Jeju Island's ecological composition.
Don't miss the chance to climb the observatory tower in the middle of the park. From the top you can enjoy the panoramic landscape of the natural forest and the surrounding volcanic cones.
There is also a café at the entrance to the park, so you can rest up after finishing your visit to this remarkable provincial park.
2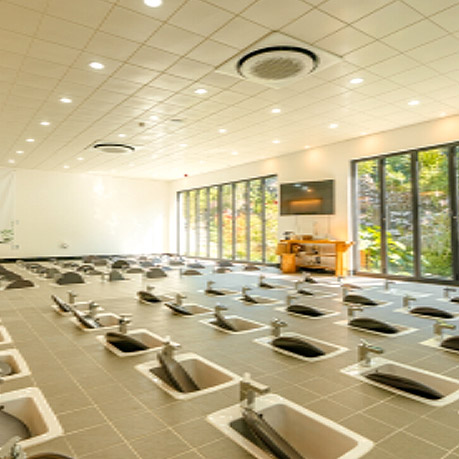 Foot Bath Therapy
10:30-11:00
After walking through Wannan Forest Gotjawal Park, it is also good to enjoy foot bath therapy operated here. Foot bath therapy, which uses natural herbal ingredients from Jeju Boncho, lasts 40 minutes with warm tea, and gently relaxes the tired body and mind.
3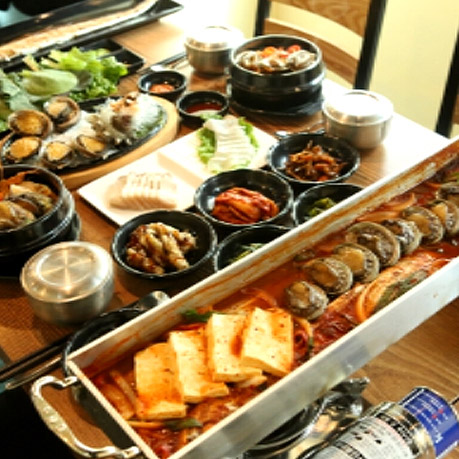 Lunch
12:00-13:00
Jeju Traditional Food
4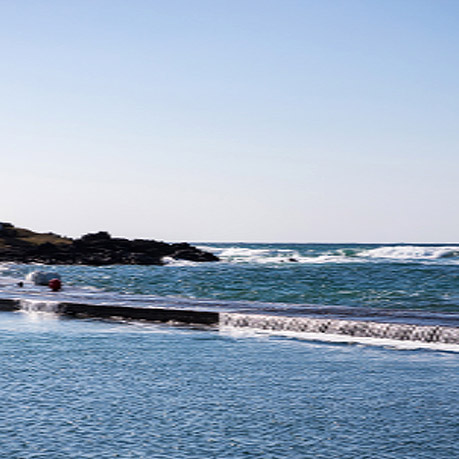 Sinchang Windmill Coastal Road
13:20-14:20
Sinchang Windmill Coastal Road is on the northwest side of Jeju Island and has a distinctive offshore wind farm as a prominent landmark. The white windmills and emerald waters along the winding shoreline are a refreshing example of the autumn landscape and an environmentally friendly way to generate electricity. This road is also one of the most beautiful places to view the sunset from Jeju, so be sure to bring your camera!
You can also find an Ecological Experience Center walking course on the coastal road. The observation deck built midway along the walking course is a convenient place to rest and enjoy the view. Walk along the Sinchang Windmill Coastal Road and leave with many pleasant memories, and of course a  photo or two!
5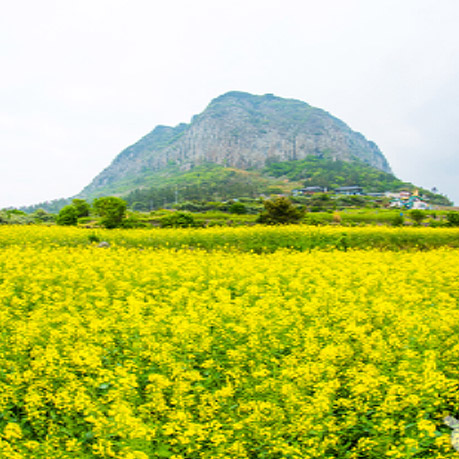 Sanbangsan Mountain
14:50-16:00
Sanbangsan Mountain is the result of violent volcanic activity some 700,000 to 800,000 years ago and is in fact a huge body of lava. The cliffs on the southern side of the lava dome are marked with a rich variety of curious formations such as weathering pits and talus scree slopes, some of which are as high as 200 meters. As its name 'sanbang' – literally meaning 'a cave inside a mountain' – suggests, this mountain contains a cave, which is located about 150 meters above sea level and has a spectacular view out over the ocean. Due to its close location to the sea and its high elevation, the peak is often ringed with clouds. The upper slopes of the mountain have their own distinct climatic conditions and are protected for their value for botanical research.